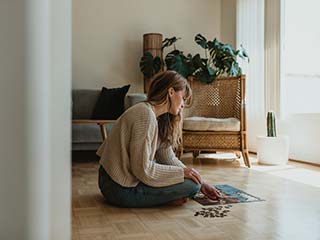 Clean air ducts and a working HVAC filter unit can make all the difference to your indoor environment. If these systems suddenly experience problems, it is up to our experts at Air Duct Cleaning Pasadena to step up and tackle these issues head-on.
Professional Cleaning Technicians
We have a wealth of knowledge and experience to draw from - our experts can handle anything from HVAC unit repair to air duct cleaning, as well as dryer vent replacement and ductwork decontamination, and more. Whatever the air duct related problem you may be experiencing, we can solve it for you.
Commercial and Residential Services
Whether it is your home, restaurant or office building, your indoor air quality is dependent on the quality and cleanliness of your ductwork system as well as it's accompanying filtering unit. Over time, dirty or damaged ducts or filters can make breathing difficult and get worse if left unchecked. That's where we come in. Our experts can clean your air ducts to perfection, as well as perform a full inspection of your ductwork system and HVAC unit to determine the cause of any problem and apply the appropriate solution.
Improving Indoor Air Quality
Dirty air ducts make it possible for contaminants to get circulated throughout your home or office. Any insulation leaks can also lead to moisture accumulation, increasing the risk of mold. By sanitizing your ducts and removing any debris, we'll help you avoid scenarios dangerous to your health and ensure you are breathing clean and fresh air at all times.
Dryer Vent Services
Whether you operate a laundromat or simply run a washing machine at home, if you have a dryer machine, the vent needs to be cleaned regularly. Lint can build up inside, which will make the system overheat and overwork, costing you more when it comes to your energy bill. Dirty vents can also develop into a fire hazard so must be dealt with as soon as possible. Our experts can clean your entire dryer vent and ensure its lint free. If its condition is getting too worn, we can replace it as well.
Seek Professional Assistance
Our experts at Air Duct Cleaning Pasadena can improve your indoor air quality with our professional cleaning services. There's a reason we've become one of the best service providers in all of California!
Call Us Today
Noticeable Air Quality Improvement
Top Quality Cleaning Products