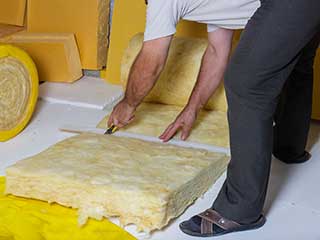 Attics require special attention in homes and businesses alike. Most restaurants use the attic as a storage space for their raw materials, kitchenware extras (such as napkins, table maps, cutlery, glasses, plates, etc.), detergents and cleaning tools. The problem is that like most storage spaces, this area usually stays unattended for long periods of time, making it hard to identify issues that may lead to more serious hazards later on. Read on to learn about some of the solutions we offer!
Ensuring Your Home & Business Are Clean
Unattended attics can lead to health issues, bacteria and even cause you trouble with the health department during your next health inspection (if you're a company). At Air Duct Cleaning Pasadena we will help you get your property back to its proper and safe condition with our comprehensive attic insulation services.
Rodent Proofing Services
Rodents – and not the cute ones you might be keeping as pets – can be a major concern when it comes to your health, not to mention your family's or customers for that matter. Our rodent proofing services, which are a part of our comprehensive attic insulation service package, will help to locate and seal off any possible entry points as well as thoroughly clean any bacteria previous intruders may have left behind. Cleaning after rodents requires professional knowledge and the use of sanitization materials to ensure the problem is gone for good.
Cleaning and Decontamination
Our professionals will conduct a thorough cleaning of the attic, determine whether or not the insulation is intact, and replace it if deemed necessary. Have a crawl-space? We'll clean it too! Our job is to make sure that by the time we leave, you don't have to worry about mold, bacteria, or any other substance that might risk your health in the future.
Replacing Attic Insulation
Should your attic insulation need to be replaced, out team will remove it while safely disposing of all the leftover material, preparing the attic for the new layer.
If you want to keep your home and business clean and safe for your family, coworkers, and customers we can help! Contact us anytime for more information.